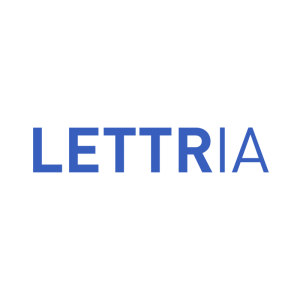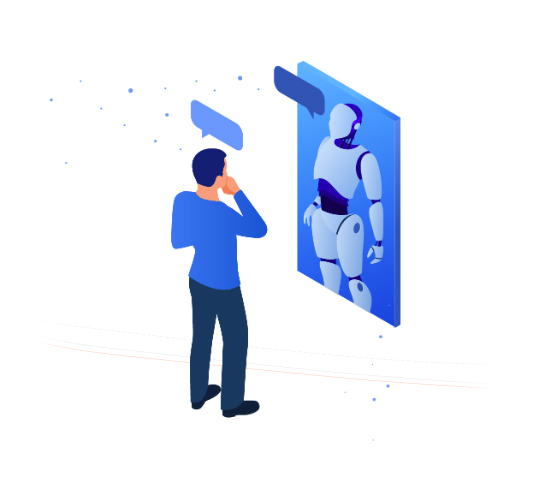 ME MACHINE WANT
TO UNDERSTAND MEN.
Lettria is an NLP-expert company. It stands out for its positioning in French, which enables it to achieve unprecedented performance when faced with multilingual solutions (GAFA, open-source). Lettria supports French-speaking developers and companies in the revolution of Automatic Language Processing (Natural Language Processing).
The Lettria API covers the tasks of automatic natural language processing. This processing "pipeline" goes from morphological analysis (cleaning the data, separating words from each other) to syntactic analysis (grammatically labeling these words and their dependencies in the sentence) to semantic analysis.
Language processing, in plain English.
The operations covered by default are as follows :
Data cleansing and standardization
Tokenization
Pos-tagging
Lemmatization
Dependency parsing
Named Entity Recognition (more than 40 recognized entities)
Sentiment Analysis
Emotion detection
Co-reference
NLU
Only a complete treatment of the tasks of NLP will allow to accomplish the task of NLU (Natural Language Understanding), which literally aims at the understanding of the sentence (its famous "intent"). The use cases of NLP are very numerous, and vary specifically for each organization.
Among the most recurrent, we have listed :
Analysis of textual documents (contracts, invoices, data sheets)
Automatic email classification
Job description matching
Social listening
Conversational agents creation (chatbot or voicebot)
Lettria publishes an API, accessible via a curl request or Python SDK. The use of the API is facilitated by the availability of a web app, allowing each user to create its NLP project, to invite a work group to edit business dictionaries using the 800,000 words in the Lettria database.
Automatic Language Processing does not require listening to the voice, so the environment has little influence on its operation. However, if it is coupled with the use of a voice transcription tool, it is important to take into account the factors that can alter the quality of the captured texts in order to avoid errors. If you have any questions, you can contact us to examine your situation.
The documentation concerning the French Processing API solution is complete and up to date, available at this link. For any assistance, please contact us.
The Lettria team, along with VoiceMarket, provides technical support to all its users, to help them identify and define the scope of the use case, implement NLP solutions and think calmly about the transition to production.
17,000+ uses since mid-2018.
800,000+ words (600 semantic families).
French specialist.
This positioning is unheard of in a global market, led by GAFA and open-source giants, which focus their R&D work on English and replicate their results via multilingual models.
Versatile NLP.
The system offered by Lettria has been trained for several years to offer the best performance and robustness on all NLP tasks (listed above).
Integration via API.
Lettria distributes its solution via easy-to-use, well-documented APIs. This rigour and the nature of the technology greatly facilitates the integration process.
What Lettria French Processing API can bring you…
What Lettria's NLP brings you...
A high-performance solution.
The solution is specialized for the moment in French only. It is not a generic model adapted to this language but a solution created from A to Z for the latter, thus demonstrating its quality.
Accessible technology.
The API is easy to use, complete and supported by a web-app user allowing all profiles, technological or not, to participate in the NLP project (dictionary creation, document analysis…).
Clear documentation.
An API can be a real enemy if the documentation is not up to scratch. Lettria strives to provide reliable and always up-to-date documentation to facilitate integration of the solution.
Adaptive technology.
The NLP engine created by Lettria is a modular solution due to the flexibility of the structure that created it. Thus, other integration methods exist such as advanced plugins to work with CRM.
Would you like to talk about French Processing API?
We are at your disposal for any request!