50+ available languages
English, German, French, Amharic, Basque, Armenian, Bengali, Bulgarian, Arabic, Catalan, Chinese, Croatian, Czech, Danish, Dutch, Zulu, Vietnamese, Urdu, Ukrainian, Indonesian, Filipino, Finnish, Gaelic, Georgian, Greek, Hebrew, Hindi, Hungarian, Icelandic, Italian, Japanese, Khmer, Korean, Lao, Lithuanian, Malay, Nepalese, Norwegian, Persian, Polish, Portuguese, Romanian, Russian, Serbian, Sinhala, Slovak, Slovenian, Spanish, Swahili, Swedish, Thai, Turkish, Tamil, Telegu…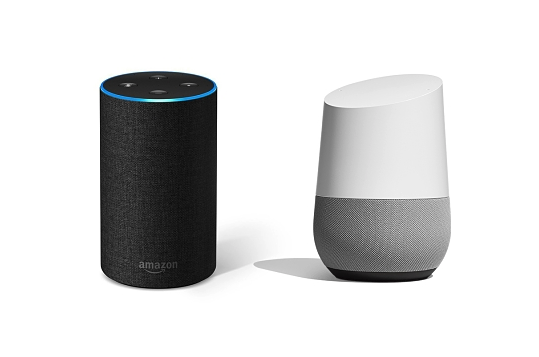 Taiwa develops and designs voice applications that offer a unique and original user experience, available on millions of connected devices, compatable with Google Assistant and Amazon Alexa. Taiwa, a partner agency of IBM Watson, a solution that meets specific BtoB needs in order to create a customized voice assistant, fully private and secure.
They are also able to design voice applications for the public (HomeServe, BFMTV) as well as voice solutions for professional use.
More than a dozen applications developed on Google Assistant and Amazon Alexa, regularly highlighted by the platforms.
6 steps are necessary to carry out a voice project with Taiwa, from needs analysis to tests and improvements.
Accompanied in research and development by IBM Watson, IBM tools and services are there to meet specific needs.
An expertise.
Experts in the technologies of the two market leaders in the field of voice assistants with several skills to their credit. (Taiwa is selected by Amazon for the development of skills)
Guaranteed security.
For BtoB applications, Taiwa makes sure, if there is a need, to provide a privacy by design technology to preserve consumers' personal data.
Source of proposal.
Taiwa likes to challenge preconceived ideas on projects and becomes very quickly source of proposal in order to propose the application with the most coherent use cases possible.
Tailor-made support.
Taiwa accompanies all vocal projects that fall within their areas of expertise while remaining as attentive as possible in order to achieve the project that best suits the company or the project.
Would you like to talk about Taiwa?
We are at your disposal for any request!